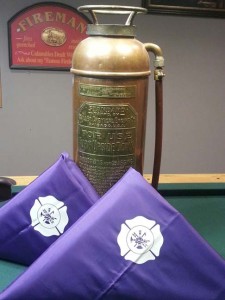 Flags are $105.00 a piece
The Purple Firefighter Memorial Flag is provided to the Fire Department to present to the family of a fallen firefighter (LODD, Level 1, 2 or 3) during the funeral service. The flags are delivered folded as seen in the picture. Order as soon as you know you need one (or in advance) to avoid expensive overnight shipping cost. Also available for pick-up in the Lincoln or Grand Island area, just advise us. We will bill accordingly.
If you are interested in purchasing a flag or have any questions
Contact Karla Houfek 402-499-1773.